Do you love hosting guests, but dread cleaning up?
Take the "Ugh!" out of cleaning up for your guests for the holidays with a clear, simple hosting plan. The best, healthy, safe cleaning for hosting guests is the use of all natural sustainably sourced, eco friendly cleaning products. Eliminate in-store shopping and siply purchase wholesale eco friendly cleaning products at our Brightly Green Wholesale Store!
5 Step Hosting Plan: Minimize Cleaning up for Holiday Guests:
1.) Plan your cleaning routine and your menu. Include a "day before" and "day of" cleaning plan. 2.) Delegate menu itmes to invited guests-suggestions below. 3.) Prepare dishes ahead of time. The can and don'ts of meal prep are below. 4.) Choose table settings that minimize cleaning up. Eco-friendly disposable vs. reusable? 5.) Prepare for mishaps. Accidents happen. Create a quick green clean up tote for the unexpected spills.
Plan your health conscious, natural cleaning routine. Naturally, sustainably cleaned kitchens and bathrooms washed clean of germs are safe environments for even your most sensitive holiday guests. Prioritize the kitchen, bathrooms and eating areas. Day before-clean eating area and entryways and guest rooms, Day of-clean kitchen and bathrooms.
Planning your menu: Consider the amount of time you have to prepare, and the number of guests invited. Are you serving a Christmas meal with turkey? Take into account the time required to thaw out a frozen turkey; which is typically 24 hours for every 5 pounds. If purchasing a fresh turkey, pick it up a day or two before cooking it. Is ham on the menu? Consider prep time- spiral pre-sliced or bone on, which option you choose will require different prepartion time.
Delegate Menu Items to Guests: The best menu items to ask guests for meal contribution are sides that do not need to be kept warm and dessert. Three of the easiet dishes for guests to bring are: cranberry sauce (or cranberry salad), coleslaw, and desserts. Don't be shy in asking guests to bring a dish, holiday guests prefer coming to a dinner gathering with something rather than arriving empty-handed. Remember, the more the contirbutions, the less cleaning up there will be to do!
Prepare Dishes Ahead of Time: A good rule of thumb is simply this, if the vegetable is green, save it for the "day of" to prepare. Anything else can be made up ahead of time and then rewarmed before serving. Some people even like to cook the turkey ahead of time. If you go this route, take the meat off the bone, let the turkey cool and then refridgerate. Holiday guests are a delight to entertain especially when cleaning up is done ahead of time through preparations the day before of even a couple days ahead of the scheduled hosting event. Your granite countertops are getting a lot of extra use, cleaning up with a natural, eco friendly granite countertop cleaner will enhance the life of the countertop. A quick, natural multi-purpose cleaner is fine for on the spot cleanups too.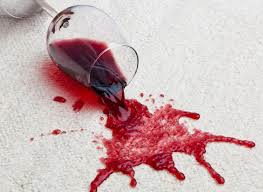 Prepare for Mishaps: Accidents happen! Have readily available Brightly Green's all-natural carpet stain remover and some clean rags. Also have nearby Brightly Green Multi-Purpose Cleaner and Brightly Green Wood Floor Cleaner. Cleaning up spills on wood and laminate flooring is quick and easy with Brightly Green Wood Floor Cleaner. Cleaning up other surfaces quickly and naturally can be done with Brightly Green Multi-Purpose Cleaner. Keep these "Go To" natural cleaning products in a handy tote with clean rags for small mishaps. You can remain clam and even light-hearted when accidents happen becuase Brightly Green vegan household cleaning products are fast and effective cleaning agents!