As a new parent, you are concerned with your child's safety and want to ensure he is not harmed.  Poisons are the number one cause of child death and the easiest to avoid.  At the top of the poison list are household cleaning products.
Are some natural cleaners better than others?  How do you know the difference?  Look for these three markers:
Safety. 
Performance and Quality.
Availability and Price.
Safety.
Read the labels!  Not all "natural" cleaners are truly natural!  It's in the details (the fine print) where the truth is found.  Many products that are considered eco-friendly and green are not made with all-natural products.  Read labels and you'll discover a plethora of chemicals in many "green" products.  This disguise is known as greenwashing.   
Baby Harmony household cleaners are 100% plant-based, chemical free household cleaners.  Baby Harmony Cleaners are also fragrance free. There is no regulation on disclosing ingredients in fragrances.  There is research revealing very harsh chemical cocktail mixtures in most fragrances.  These chemical cocktails in fragrances are believed to disrupt many hormone functions in children, adolescents, and adults.  As a new parent, you can rest assured that your baby is safe from the poisons in household cleaners when using Baby Harmony cleaners!
Baby Harmony products began with the grandmother's vision.  Grandmother Sharron wanted products that were safe for "Grandparent Weekends" (weekends when the grandkids all came over).  With the R & D expertise of her husband Jerry, Baby Harmony products were developed!
Sharron knew that she was not the only grandmother (and mother) who was concerned about all the harsh chemicals in cleaning products and their poisonous dangers, so the products created were marketed to other moms and the eco friendly cleaning products went to market!
Quality and Performance.
Quality and Performance, are similar but not identical.  We define quality in terms of ingredients and product manufacturing.  With so many unknowns in the world, today, knowing where products are sourced and manufactured is more important than ever.  Baby Harmony products are sourced and made in the USA! 
Baby's skin is sensitive to many products that an adult's skin would not be as sensitive to.  With that knowledge in hand, careful and thoughtful ingredient selection is in Baby Harmony household cleaners.  In addition, our eco friendly, baby safe products are completely fragrance free -not even essential oil fragrances are allowed! 
Product performance stems from quality ingredients and manufacturing where time-tested products are measured, evaluated, and fine-tuned as needed.  Moms nationwide have tested Baby Harmony products and love them!  Our expert R & D team has over 30 years' experience in the research, development, and manufacturing of eco-friendly, non-toxic cleaning products.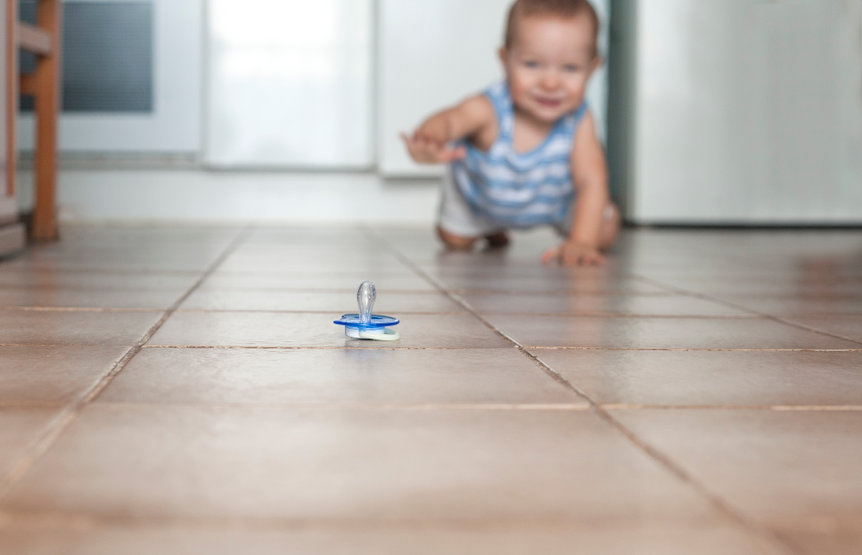 Availability and Price.
Since Covid-19 supply chain gaps have been seen in many sectors of the marketplace.  Most recently, with baby formula shortages.  As a new parent, you have enough concerns, rest assured Baby Harmony safe, non-toxic cleaning products are available with short lead times and priced right for working families.  We are hard-working families, like yourselves, that is why we offer FREE SHIPPING on orders over forty dollars (Home Store Only).  We make shopping for household baby products easy -click and pay and your products arrive at your door! 
What does this mean for your family?
You do not have to sacrifice quality and performance for the sake of safe products when choosing Baby Harmony Household Cleaners.  Safe, quality products (non-poisonous) with high performance, readily available and reasonably priced.  A home using Baby Harmony household cleaners is a home that has removed the number cause of poisoning in children.  BE that parent.