Does it make sense to look at your eco-friendly business with a critical eye?
Yes.
With the rise of sustainable, cruelty-free and vegan product options for consumers, make customer service a cornerstone of your business practice and your green business will go a long way toward customer retention and growth in market shares.
Take a long, hard look at your company –through the lens as a customer.
What kind of service would you expect and want to receive?
Is your business offering those wants and expectations?
How can you excel at customer service?
As a customer of Brightly Green's all natural cleaners we would expect and want:
Quality performing, sustainable products with zero waste packaging options
Wholesale, bulk, eco friendly cleaning products for my green cleaning business, or refill store.
The ability to speak one-to-one with a representative that can understand my goals and create customized eco friendly product options to fit my business needs.
Service that quickly answers my questions.
As we looked at that "list of wants" we would have as a potential customer of HG Laboratories (Brightly Green), we made it our mission to deliver the best green cleaning products on the planet and the best customer service to our deserving, cherished, eco friendly customers!
---
What customer service, as a cornerstone, IS at Brightly Green:
Quality product formulations with you and the environment in mind.
We began with household products sustainably sourced and Made in the USA; formulated with care for you, and our earth!
Options. Options. Options. Wholesale prices and bulk product sizes for eco-friendly cleaning product Ready-to-Use (RTU) or Concentrate
Real conversations with a knowledgeable team member. With so many options, we know you are bound to have questions! Customized, personal care is a critical component to our customer service! 
---
Excellent Customer Service Begins with Top-Quality Products
There is simply no other way around it.  If the products are not top-notch, no amount of perfected omni-channel support will bring increases in market shares.  You have to start with a great eco friendly product, customers will need to have and want to tell others about!
That is why Brightly Green began looking for local, sustainable sources for our all natural household cleaning products, right in our backyard -in Kentucky.  From start to finish, our products are 100% all natural, right down to the essential oils used as fragrance, and food-grade preservatives!  Brightly Green non toxic, sustainable cleaners are made-to-order, ensuring our fabulous, green conscious customers get the freshest products available!
Q:  What's the talk about your products/services?
Excellent Customer Service Gives You Options
A one-size-fits-all mentality will drive many customers away in search of a company that is willing to work with them and their unique goals and ideas.
Brightly Green is All-In, when it comes to delivering options to green companies seeking eco friendly wholesale cleaning products.  We have so many eco friendly product options we can tailor for your green business, that a personal consultation to understand your unique needs is vital toward creating the best wholesale eco friendly cleaning product package for your business.
Get the fly-over picture for:
private label, white label, zero waste refill shops, green cleaning business, green janitorial suppliers, custom product formulations
Do you want to take a deeper dive?
Give us a call or Contact Us Today.
From Concept-to-Customer, We Can do-it-all!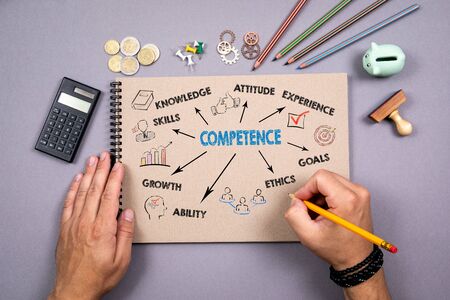 Q: What options available for your customers?
Excellent Customer Service Has Great Customer Support
It is one thing to offer customers amazing, proven performing eco friendly products. If the flip-side to your awesome products is lack-luster customer support, then your great products will be sitting on your shelves collecting dust.
Be available.  At Brightly Green, we answer our emails and phone calls!
Have you called or emailed a company to discuss your great natural cleaning concept or idea and never got through to a real person? Have you ever left a voicemail message or sent an email that never received a response? Not at Brightly Green! We are consumers too, and we understand the frustration of not getting through to a business with whom we have tried to get answers from.
Brightly Green values you and your company no matter the size!  If you are a start-up refill shop or green cleaning business and you have questions, we want you to ask us.  In every email from Brightly we state, "If you have any questions, don't hesitate to contact us."  Growing a green business is a journey and questions pop up along the path-we get it!
Q: How available/accessible are you, for your customers?
Be human. At Brightly Green phone conversations are key.
Because we offer so many options for all types of green businesses, (over fourteen eco friendly household cleaners for all surface types) plus custom product formulations plus varied packaging options; having a clear understanding of the needs/goals of each of our customers is paramount.  HG Laboratories (Brightly Green) is a US manufacturer of wholesale, eco friendly cleaning products
that has a reach from coast to coast.  We understand needs vary even from region to region across our great country! 
Understanding the needs and goals of businesses and seeking to fit them with the best product package of American-made and sustainably sourced green cleaners is essential for building the foundation of a solid B2B relationship.
First seek to understand before being understood.
Earth conscious, sustainably-minded business owners want to know if our household product formulas along with our packaging options align with their principle practices and beliefs.  This requires real conversations of understanding each individual customer's perspectives and business vision before sharing about our products and services. We know your time is valuable and we do not want to waste it offering you products and packaging that does not fit your vision.
Artificial Intelligence (AI) can never beat the human connection.
It is probably safe to say that every American has been frustrated with AI on some level, especially when it comes to automated phone messaging. This basic form of AI can leave one feeling like they have entered a black hole and unless they hang up; will forever be looping through options.
Your business has unique needs and therefore unique questions -we get you!
That is why we answer our phones!  Is there a place for AI?  Sure there is, just don't forget that artificial intelligence isn't the end of the conversation your customer wants or needs.
Q: Are you a robot?
Be trustworthy.  At Brightly Green, we stand behind our word.
Have you ever had a product that was damaged or wasn't exactly what you wanted?  We sure have.  Brightly Green stands behind our 100% Satisfaction Guarantee.  If a product arrives damaged (it happens during shipping on occasions), Brightly Green makes it right!  Avoid over-promising and under-delivering. Be straightforward.
Don't just satisfy your customers, delight them.


Warren Buffet
Have you ever been WOWED by a company delivering value beyond your expectations?
We have and we took that to heart!  We want your green business to grow with us so we seek to go the extra mile so you will want to share with others that, "Brightly Green all natural products are as good as the company that delivers!"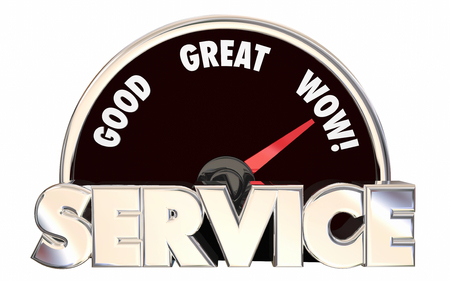 Checklist for Customer Service Success:
Need quality products/services
Options available that are relevant for customer needs
Accessibility for customer support through omni-channel avenues
Be personable, answer the phone.
Stand by your word
Customer service shouldn't be just a department, it should be the entire company


Tony Hsieh
When looking at your company through the lens as a customer, is quality service reflected from product/service to customer support?
Brightly Green believes that manufacturing eco friendly, sustainable household cleaners
for the common good, is worth doing in excellence!
You matter, our planet matters!
Better products for a better earth!