How can I maximize my trip while remaining true to my green values?
While it does take some creative and strategic planning, you can have a wonderful vacation visiting new locations or old favorites without compromising your core earth-conscious values. Save this quick travel guide for easy referencing. Enjoy your well-deserved time away!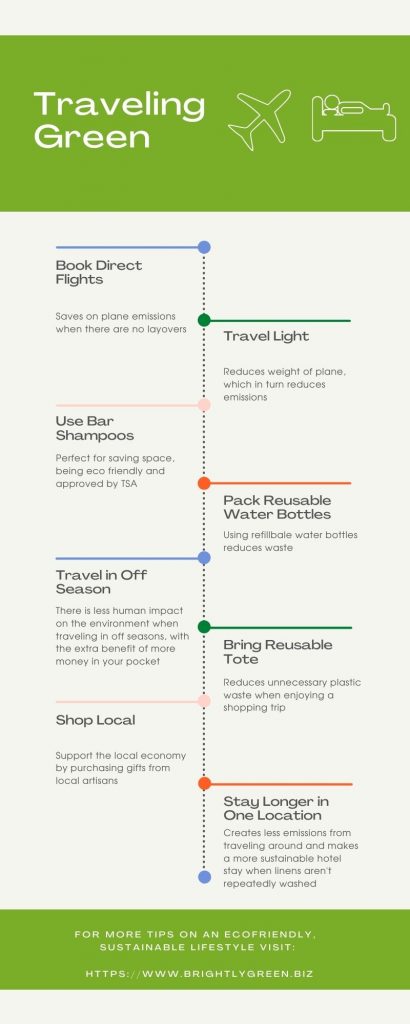 Stay tuned for Part Two:
Eco-friendly tips for RV-ing, what to bring, what not to bring, etc.
Keep a Brightly Green environment at home and on the road!
Wholesale all natural green cleaners and green cleaners for the home and camper!