Colder temperatures are quickly settling in making now the time to button up your home with a fall cleaning checklist that is eco friendly.
What are the necessary eco friendly, fall cleaning tasks you need to put on your checklist?
Watch our short video on exterior surfaces that should be on your fall checklist for an eco friendly cleaning.
Eco Friendly Fall Cleaning Checklist for Your Home's Interior Surfaces.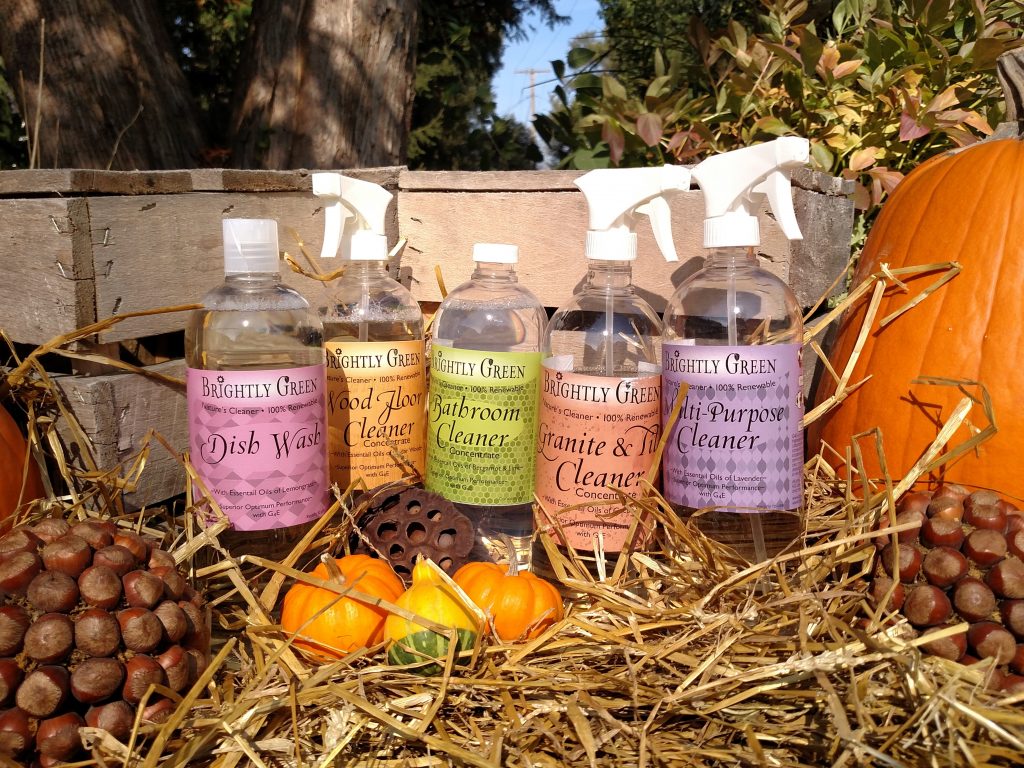 While the list below focuses on a few key areas to tackle before the cold months come, keeping your home cleaned on a weekly basis with eco friendly vegan cleaning products is the best, safeguard against allergy triggers, and germ reduction. Click the following links to get to know Brightly Green Products and their many surface cleaning uses!
Let's get started on the Fall Cleaning Checklist for inside…
1.) Windows: Though dirt and dust particles are nearly impossible to see with the naked eye, these particles block light from coming in. Optimize the amount of light coming into your windows, through a thorough cleaning. Use Brightly Green's all natural, glass cleaner for a streak free clean that is non toxic.
2.) Ceiling fans: Yes, they are useful in the cooler months too, so give the blades a good cleaning eliminating any dirt and dust buildup on them. Brightly Green Multi-Purpose Cleaner or Brightly Green All-Purpose Degreaser are great eco friendly cleaners that get the job done. How are ceiling fans beneficial in the cooler months? By turning the switch on the motor of the fan toward the clockwise position (and set at the lowest speed), the blades will pull down the warm air that is rising to your ceiling and will circulate air in the room. This capability can help lower your thermostat a few degrees, saving work for your furnace and saving you a little on your energy bill.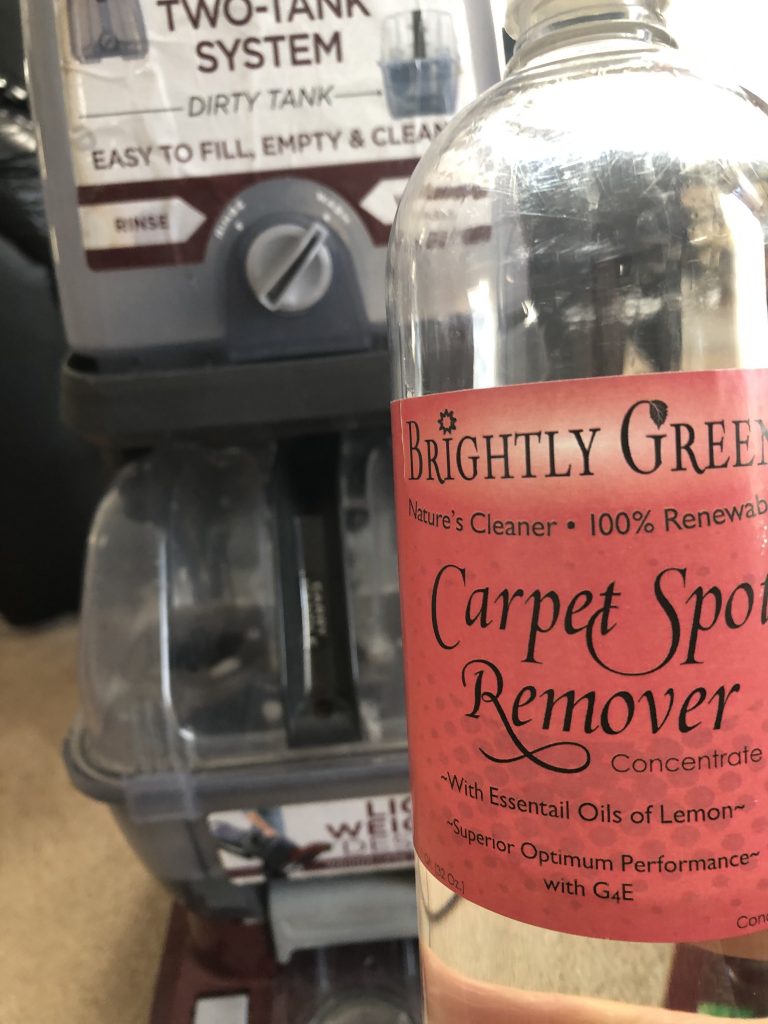 3.) Carpets: Fall and Spring seasons are the perfect times to shampoo carpets. The temperatures are ideal for fast drying as the humidity is lower. Pour Brightly Green Carpet & Spot Remover -Concentrate directly into your shampooer's solution compartment. Shampoo carpets with a non toxic, safe cleaning carpet solution.
4.) Furnace Filters: Replace furnace filters. If necessary, have a maintenance inspection done on your furnace.
5.) Dryer Vents: Clean out the vent hose from the back of the dryer to the outside vent. Dryer vent fires are one of the leading causes of house fires. Don't let your home become another fire statistic.
6.) Smoke/carbon monoxide detectors: Inspect your detectors and replace batteries.
Complete these Fall tasks with all natural, eco friendly household cleaners and you will be positioning yourself well for holiday cleaning and preparations (hint: our next post).