What green manufacturing company provides private labeling for green businesses?
If you are interested in white label (private label), you've come to the right place! From Concept to Customer, we can do it all!
HG Laboratories (HG Labs) specializes in wholesale green cleaning products and is very customizable and has affordable options for natural eco friendly businesses seeking private labeling or white labeling of organic all natural household products. For a brief overview of our private label opportunity, watch this video.
Would you like to know more? Fill out the Contact Form on our Private Label page.
What are the benefits you will experience with private label products for wholesale cleaning supplies?
Number One:  You have control of pricing. No one carries your green brand except you, which means your competitors cannot undercut your prices!
You can choose our earth friendly cleaning products in concentrates to save money and save the environment. HG Labs eco friendly packaging of our green cleaning products means you pay pennies per bottle. 
Number Two: Greater Brand Recognition
Are you a green cleaning company with an established cliental?
Expand your eco friendly brand recognition through private labeling all natural green cleaning products for business. HG Labs specializes in green branding your business. We can do it all – from eco-friendly concept formulation, label design, production and distribution.
Are you an eco friendly janitorial supply company with an established consumer base?  
Expand your brand recognition with all natural green cleaning products for business through private labeling (white labeling).  HG Labs has hundreds of non toxic, eco friendly products to serve your customers.  
Are you a refill or zero waste business owner?  
Expand your brand recognition with increased products of all natural bulk household cleaners for homes!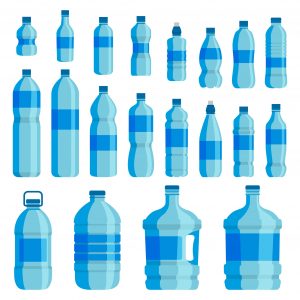 Why private label your brand with HG Laboratories?
Longevity. We have been in business since 1986. Manufacturing for over 35 years, our all natural cleaning products are time tested -you can count on us for reliability.
Quality.  Our all natural green cleaning products are Sourced and Made in the USA.  We have been selling our high-quality green products for over eleven years to markets such as Whole Foods Market. Our formulas were examined by Whole Foods Markets Eco Scale program. The Eco Scale program evaluations were conducted by Green Seal and our green products were awarded their highest rating. Our products were put through a rigorous third-party test for Green Cleaning Products for Whole Foods Market and proudly, our products received the highest green rating for categories such as sustainability, natural purity and non toxic environmental safety for people, kids, pets and the earth!
Care.  YOU MATTER!  We answer our phones! When you have questions, you want to talk to a real person without navigating through automated hoops.  Our knowledgeable customer service team gets you answers! Whether it is about our all natural green cleaning product formulas, how to be sustainable and environmentally responsible with packaging and shipping, what green cleaning products would be best for your eco friendly customers and everything in between, we are here to help! 
Custom-ability. Is there a particular product you do not see listed on our website that fits your eco friendly brand needs/applications? More than likely, we can make it! Would you like a different natural essential oil scent to our products? No problem, we can change it! IF you can dream it, we can create it!
Satisfaction guarantee. You can have confidence that our sustainable products are 100% satisfaction guaranteed!
Would you like to explore further how HG Laboratories can assist your green business through private labeling? Contact us for a free, no obligation consultation! A member of our Private Label team will be happy to discuss your unique business needs and how our private label opportunity may help you expand your reach!
Fill out the Contact Form on our Private Label page.